Thames Evening Disco Cruise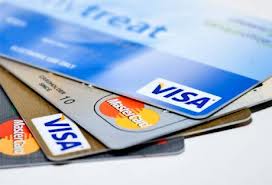 Book via all Major Credit Card or Pay Pal at Top of Page

Thames Evening Disco Cruise - £32.00 per Person



About the Thames Evening Disco Cruise

Are you looking for the hottest party in London? Then our Thames Evening Disco Cruise operates Friday & Saturday night leaving from the Westminister Pier.

The Cruise Boats are twinned decked with heating for the chillier evenings. Whilst on board the Thames Evening Disco Cruise enjoy spectacular views of the River Thames and Central London with friends and family, whilst dancing the night away to the latest chart classics. Comfortable shared seating with a good quality chicken supper included.

All Cruise Boats are maintained to the highest standard and fully equipped. The route passes through all the major sights of London and sails under the iconic outward bound towards the London and Tower Bridge through to the Docklands Greenwich and beyond.

These cruises are great for groups and couples with a fully stocked bar at local pub rates.


Highlights of the Cruise



The Thames Evening Disco Cruise

Ø 4hr Evening Disco Cruise
Ø Appertising Chicken Supper with Salads
Ø All Cruise Boats are twin decked
Ø Central Pier Embarking. – Westminster Pier
Ø Excellent sounds from the Disco
Ø Clear views of Central London and popular sights
Ø Fully stocked bar at regular prices
Ø Fabulous viewing from the upper deck

Menu

Roasted Seasoned Chicken Supper
**
(Vegetarian Baked Broccili and Cheese Flan
pre-order only)

***
Hot jacket Potato with Butter
Freshly prepared Coleslaw Salad
Mixed Green seasonal salad with
Cucumber and tomatoes
***
French Bread and Butter


Schedule Timing



Friday Night Times

Boarding 18.45 Hrs pm
Boat Departs 19.00 Hrs pm
Boat Returns 22.45 Hrs pm
Disembarking 23.00 Hrs pm

Saturday Night Times

Boarding 19.45 Hrs pm
Boat Departs 20.00 Hrs pm
Boat Returns 23.45 Hrs pm
Disembarking 24.00 Hrs (mid-night)



Days of Operations

Friday & Saturday Evenings all year round.


Directions Westminster Pier

Nearest underground Station is Westminster.
Embankment underground station 10 minute walk

Address

Westminster Pier
Victoria Embankment
London
SW1A 2JH

Google Maps


Directions to Festival Pier

Nearest underground Station - Waterloo East
Situated immediately in front of the Royal Festiavl Hall and Natioanal Film Theatre

Address

Festival Pier
Belvedere Road
Southbank
SE1 8XZ

Google Maps


Ticket Cost £32.00 per person

Notes
An e-ticket will be sent with the timings and the name of the boat.
Once booked there are no refunds.
We cannot wait for late comers or return to the piers. All cruise are on stringent time schedule.
Vegetarian food must be ordered in the special instruction on the booking engine in advance
Persons under 18 are not permitted on the cruise