Thames Circular Cruise - Ticket Cost £11.50 per person -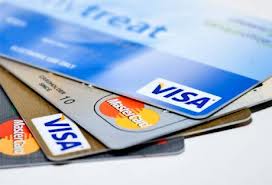 Book via all Major Credit Card or Pay Pal at Top of Page
Product Highlights - Thames River Cruises -
Modern and comfortable boat
Guided Tour on this London Thames Tour
Drinks and Restrooms on Board
Wonderful views of Central London
Hop on Hop off
Birds Eye of the Sights of Central London
Departs Westminster Pier
Tickets Waiting at booking office
Agenda Schedule - Hop on Hop off Circular Cruise
Days of Operation: Daily
Times vary for sailings between high and low season but departures all begin at
11.00am on the days of operation.
Depart Every 1/2 Hour
From 11.00am Until last Boat 5.00 pm
11.00 am,- 11.30 am,- 12.00 Midday,- 12.30 pm,- 1.00 pm, 1.30 pm, 2.00 pm, 2.30 pm,
3.00 pm, 3.30 pm, 4.00 pm 4.30 pm 5.00 pm
Address. Westminster pier
Victoria Embankment, City of Westminster,
London SW1A 2JH
Click here for Thames Map - http://g.co/maps/7zpyb
Menu For Group Bookings Only - Minium 35 Covers
Picnic A
This picnic comes complete in a box with cutlery, napkins, salt and pepper etc.£8.00 + VAT (min 35 covers)
Finger roll with assorted meats and salad
Roasted Chicken thigh
Cheese and Fruit kebab
Wedge of Vegetarian Quiche
Sausage rolls
Chocolate Muffin
Picnic B
his picnic comes complete in a box with cutlery, napkins, salt and pepper etc.
£9.00 + VAT (min 35 covers)
Assorted bridge rolls
Pot of Potato salad
Wedges of Fresh Fruit
Chipolata sausages
Chicken herbed drumstick
Mixed Salad with dressing
Fancy cake
To reserve your place or request a full food brochure, please -
Telephone 020 7237 3108/020 7237 9111
Tour Explanantion - On Thames Guided Tours
For a truely different view of London, take a voyage from Westminster Pier on this circular boat trip on the Thames.
This magnificent city owes its very existance to the majestic Royal River Thames which flows through its centre
Day time circular cruises lasting approximately 1 hour from Westminster Pier. Live commentary en-route.
Bar facilities and restrooms.
Calls at Embankment Pier - Festival Pier* - Bankside Pier and St. Katherine's daily.
* - Festival Pier Weekends, Bank Holidays, summer and peak season only.
Tickets are valid all day. The e-mailed voucher must be exchanged at the ticket offices at Westminster Pier.
Days of Operation for boat trips in London. Times vary for sailings between high and low season but departures all begin at
11.00am on the days of operation.
The river is one of the best ways to see some of London's top attractions. Greenwich and the Thames Flood Barrier.
Other Tours Include THAMES SPEED BOAT why not include Lunch at on the 2 hour THE LUNCH CRUISE from Tpwer pier
Tickets cost £11.50 per person
Tickets will either be Posted or E-mailed with a E-ticket.
Boats normally depart from Westminster, Embankment or Festival Pier.
PLEASE
note the boats will not wait for latecomers in any circumstances.
Once booked and confirmed there will be no refunds.